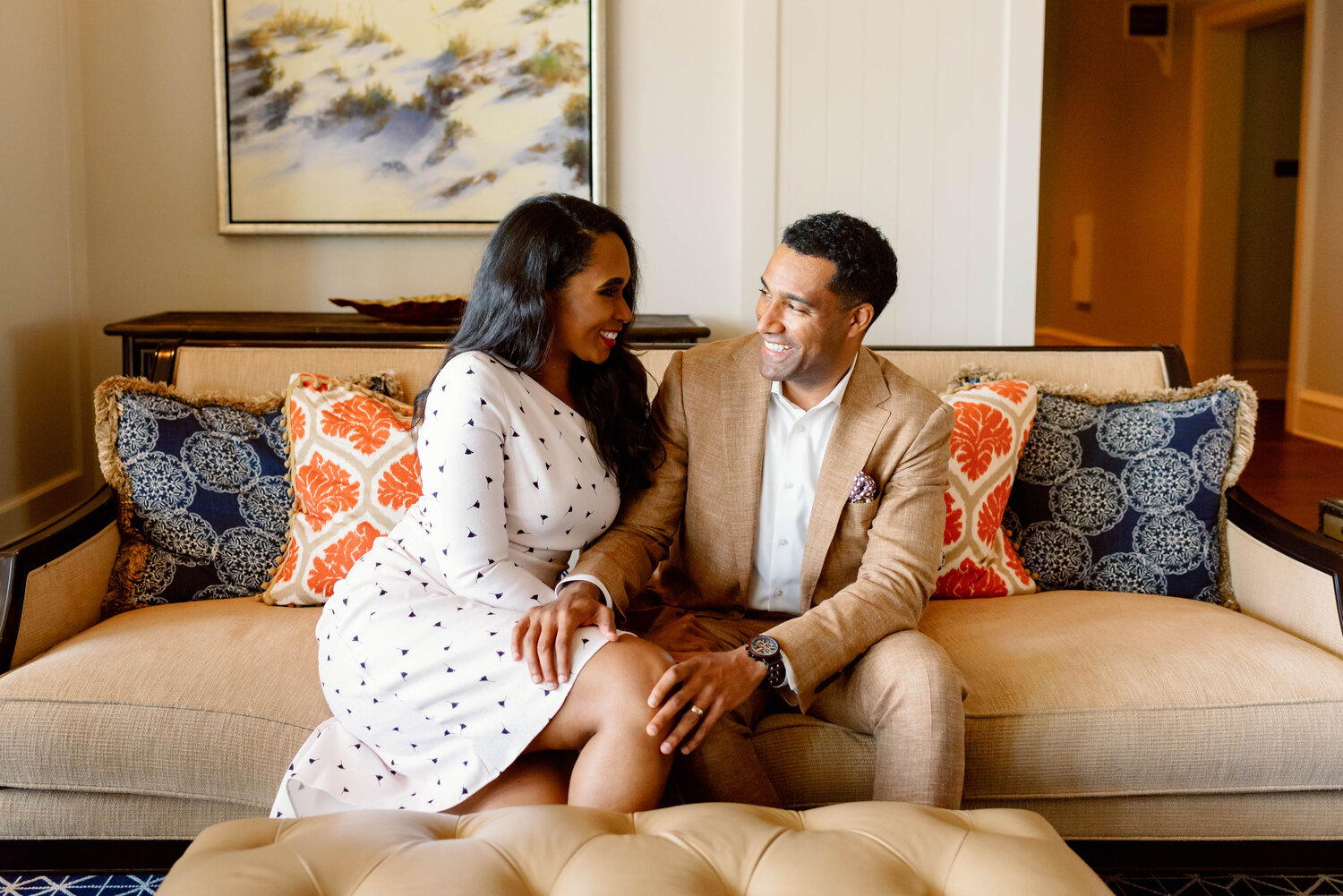 Nine Tips To Happy Relationship & Marriage
Meet Dr. Alduan Tartt & Mecca Tartt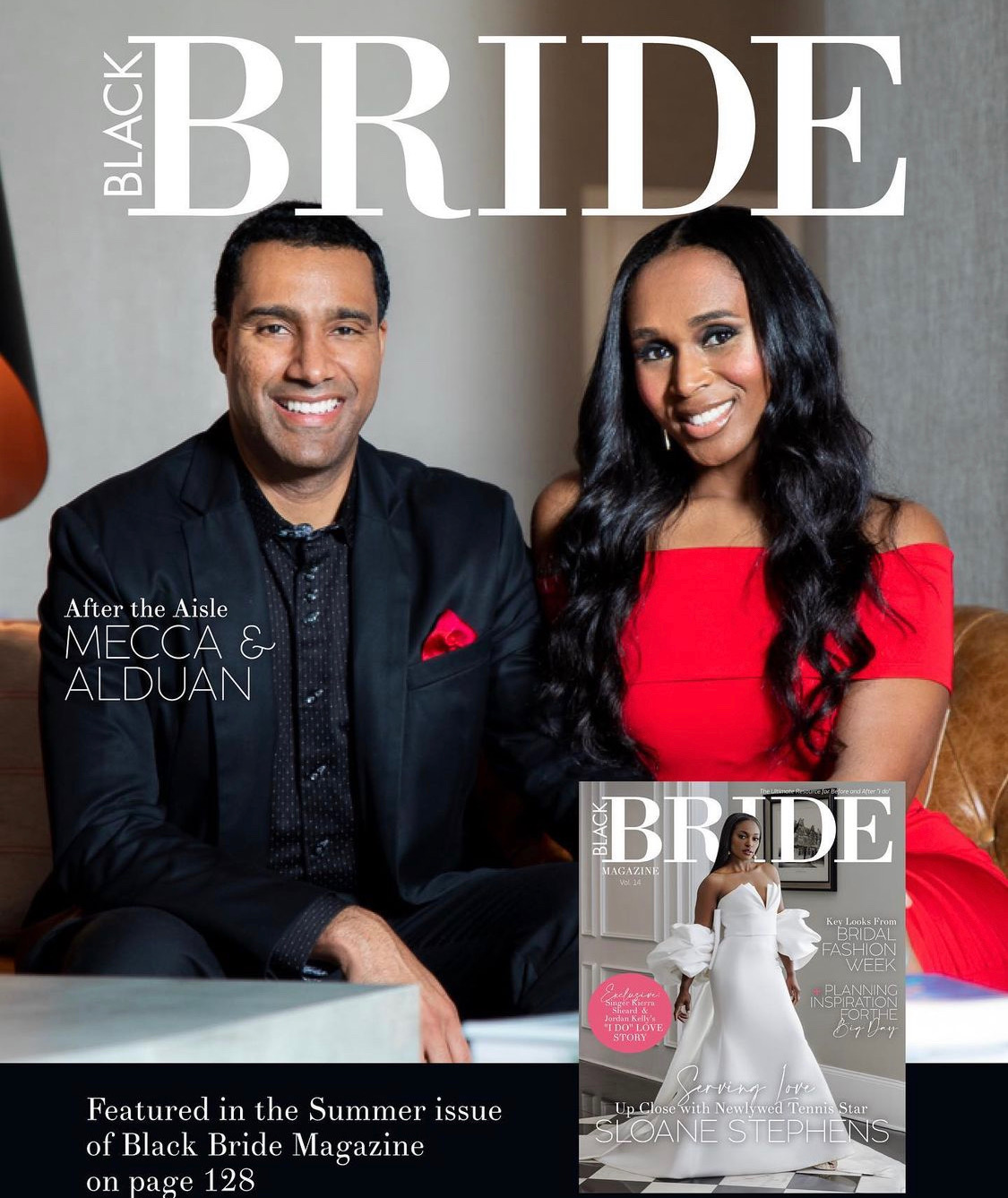 Alduan and Mecca Tartt met twelve years ago with the intention of creating a matchmaking event to connect their single friends. However, they got distracted and decided to date one another and the rest is legacy. Today, they are married with two beautiful daughters, Raquel and Trinity.
Dr. Alduan Tartt is a clinical psychologist, licensed and ordained minister, speaker, author and media host. Dr. Tartt is a graduate of Morehouse College and is the youngest African American to receive his PhD in Clinical Psychology from the University of Michigan. He is also the recipient of the NAACP award for a lifetime of work in psychology and mentoring. He serves as the go-to psychology expert for CNN, HLN, the NBA, The Rickey Smiley Morning Show, Café Mocha, Willie Moore Jr., Darlene McCoy, and nationally syndicated radio shows.
Dr. Tartt is the creator of the Better Husband Better Wife Martial Mastercourse & Membership Series which helps couples to fix and strengthen their marriages. He has hosted television shows, Love Addiction on TVOne, and made numerous appearances on television including Labor of Love, ABC Nightline, MTV's Made, VH1 Fantasia for Real, TV One's Black Men Revealed, BET's 106 & Park, Preachers of Atlanta, etc. His YouTube channel currently garners more than 1.5 million total views and currently serves as a consultant for the National Basketball Association and, formerly, for the Oklahoma City Thunder basketball team.
Mecca is the Founder of the Self Care Summit, Wives 7 Day Prayer Challenge, Co-Founder of A Weekend For Love Marriage Retreat and Founder of BestU LLC which is a health and wellness company that connects and empowers women of color. Mecca hosts events for women of color designed to create and empower community around health/wellness, self-development and thriving relationships.

Prior to founding BestU LLC, Mecca lead a successful career as a top-ranked medical device sales representative, a winning fitness competitor, and Executive Director for the National Sales Network where she brought in over two million in sponsorships annually. She was a recipient of the Power 30 Under 30 Award for her achievement is sales and women's wellness. Mecca is a modern woman on the go, balancing marriage, family, quality time with girlfriends and building a successful business all at the same time.
Alduan and Mecca also work together to empower relationships via The Ring Formula (dating advice for marriage minded women), Better Husband, Better Wife Martial Mastercourse, and an annual marriage retreat, A Weekend For Love. which offers workshops, wellness, networking events, and social events for couples who are dating, engaged and/or married. Alduan and Mecca are believers who proudly accept the challenge of supporting relationships and strong families through building connection, fun and faith.
To stayed connected to their upcoming events and speaking engagements visit:
Dr. Alduan Tartt
Instagram -@drtartt
Mecca Tartt
Instagram- @meccamooretartt
Dating Advice- www.ringformula.com
Marriage Advice- www.betterhusbandbetterwife.com
Marriage Retreat- www.aweekendforlove.com
Frequently Asked Questions
How long does the course take to complete?
The course is designed to be completed in 45-50 minutes.
How long do I have access to the course?
How does lifetime access sound? After enrolling, you have unlimited access to this course for as long as you like - across any and all devices you own.
What is the best way to use this course to improve my own marriage?
We recommend talking about each tip one by one and deciding which ones you will implement in your home.
Do you have another marital course that goes even deeper?
Yes, of course. Check out our Better Husband Better Wife Mastercourse. It goes deep into improving seven areas of your marriage to make it great! Check it out at in the Tartt Masterclass roster here on Teachable and at www.betterhusbandbetterwife.com.
How many couples have you helped?
We helped 10,000 couples in 2020 alone and we have been working with couples in private practice (Dr. Tartt) for over twenty years. Mecca has been planning wedding retreats, matchmaking events, women's empowerment events for over twelve years so this is certainly a calling for us both.
Does this work for blended families?
Of course! We are one. We have been together for over a decade and have two beautiful daughters (teenager and a toddler).
Do offer marriage retreats?
Of course we do! Check out A Weekend For Love (www.aweekendforlove.com) which is our annual vacation + marriage retreat at luxury locations.
Do you offer marriage counseling?
Dr. Tartt is a licensed psychologist and minister has a private practice located in Decatur, GA and takes telehealth (virtual) and in person clients. Visit www.drtartt.com to find out more.
Do you speak at marriage conferences, retreats, events and churches?
Of course we do! This is a ministry for us and we adapt to all settings because everyone wants to get better at marriage. We focus on the common ground and build from there. You can book us together and separately.
For those of you who wish for a deeper dive in having a joyful marriage and working through issues, visit www.betterhusbandbetterwife.com and check out our full marital masterclass and our monthly marriage enhancement series.
We want your marriage to thrive so that you both can be happy, prosper and grow abundantly. Join the community of couples who want amazingly happy marriages, high level marital skills and the ability to create and maintain legacy for a lifetime.

Check Out The Better Husband Better Wife Masterclass